Regular price
Sale price
$37.00 USD
Unit price
per
Sale
Sold out
Introducing our exquisite Everyday Cashmere Socks - the epitome of luxury and comfort for your feet! Crafted with unparalleled attention to detail and the finest cashmere fibers, these socks promise an unparalleled experience that will leave you enchanted from the moment you slip them on.
Indulge your feet in the sheer delight of unrivaled softness and gentle warmth that only pure cashmere can provide. Meticulously sourced and expertly crafted, each pair of these Everyday Cashmere socks is a testament to our commitment to delivering the ultimate in comfort and sophistication.
The thin-knit design is carefully engineered to ensure a featherlight feel, making them your ideal companion for busy days on the go. Say goodbye to bulky, restricting socks and embrace the freedom of movement with these lightweight cashmere wonders, tailored to wrap your feet in a gentle, second-skin embrace!
Details:
100% Mongolian Cashmere Socks
Perfect for Everyday Use
Thin knit, exquisite warmth
Organic Colours
Three Sizes Available!
Caring for your Cashmere
Visit our blog to learn more about how our cashmere has been crafted, and how to best care for your investment towards a sustainable wardrobe.
Share
View full details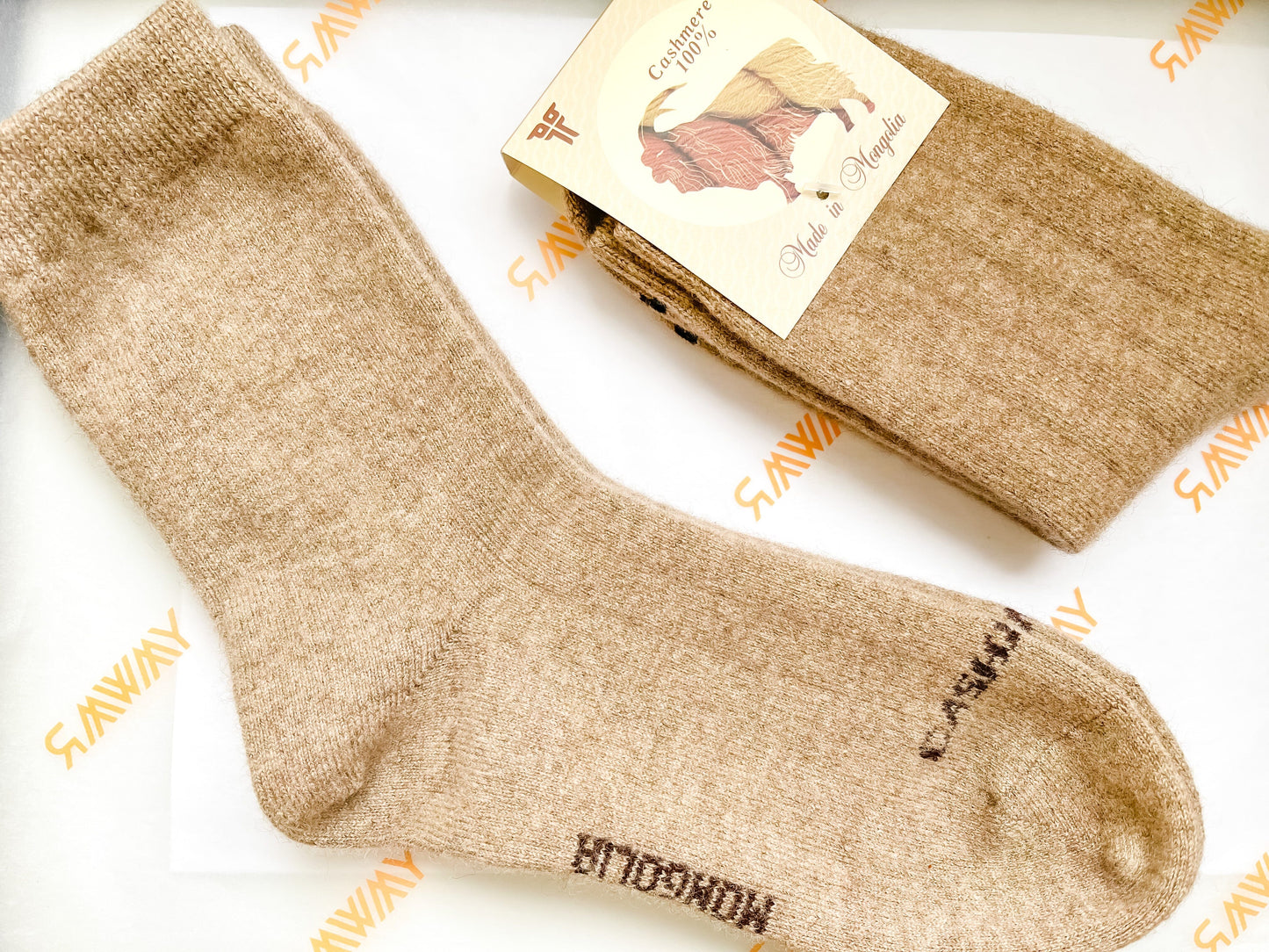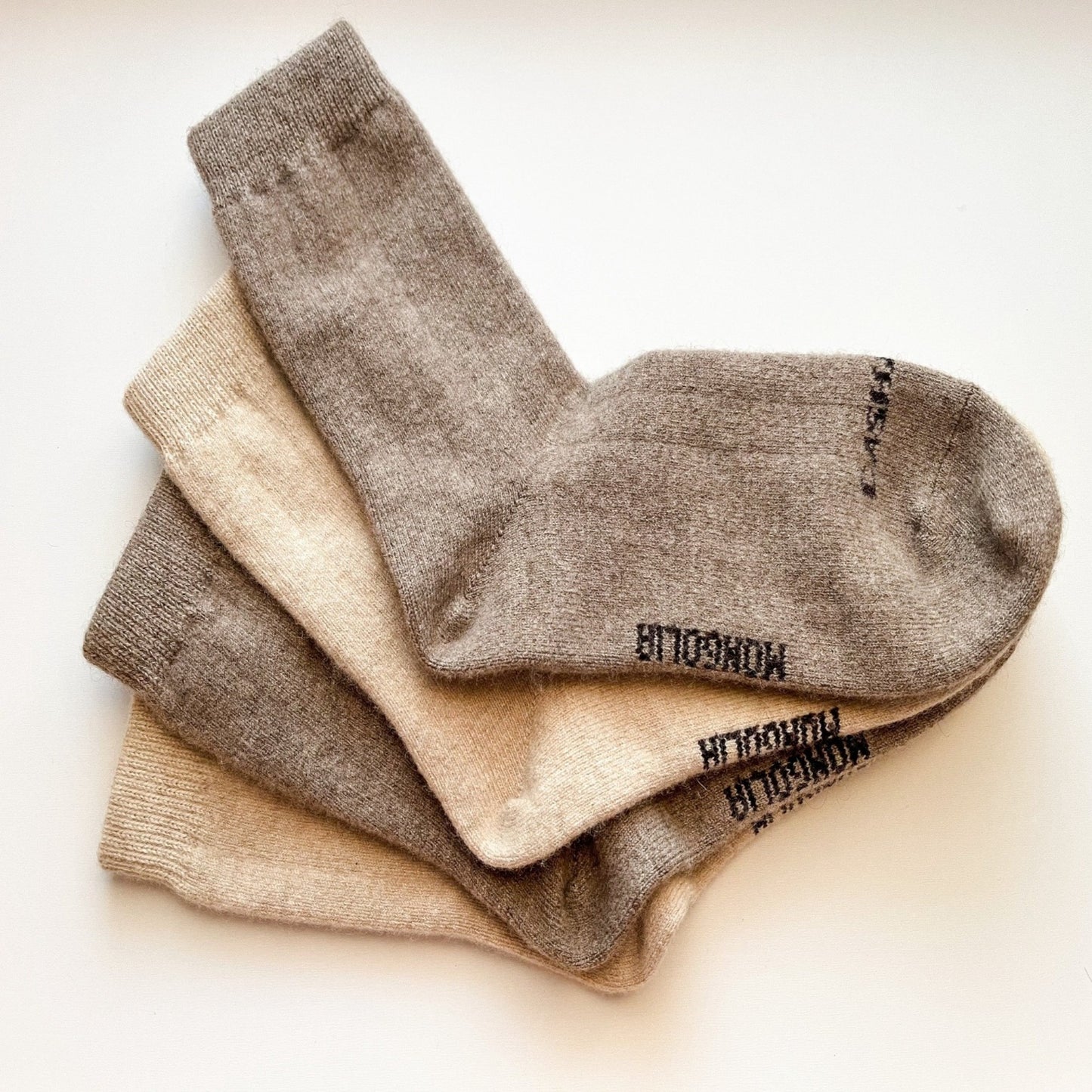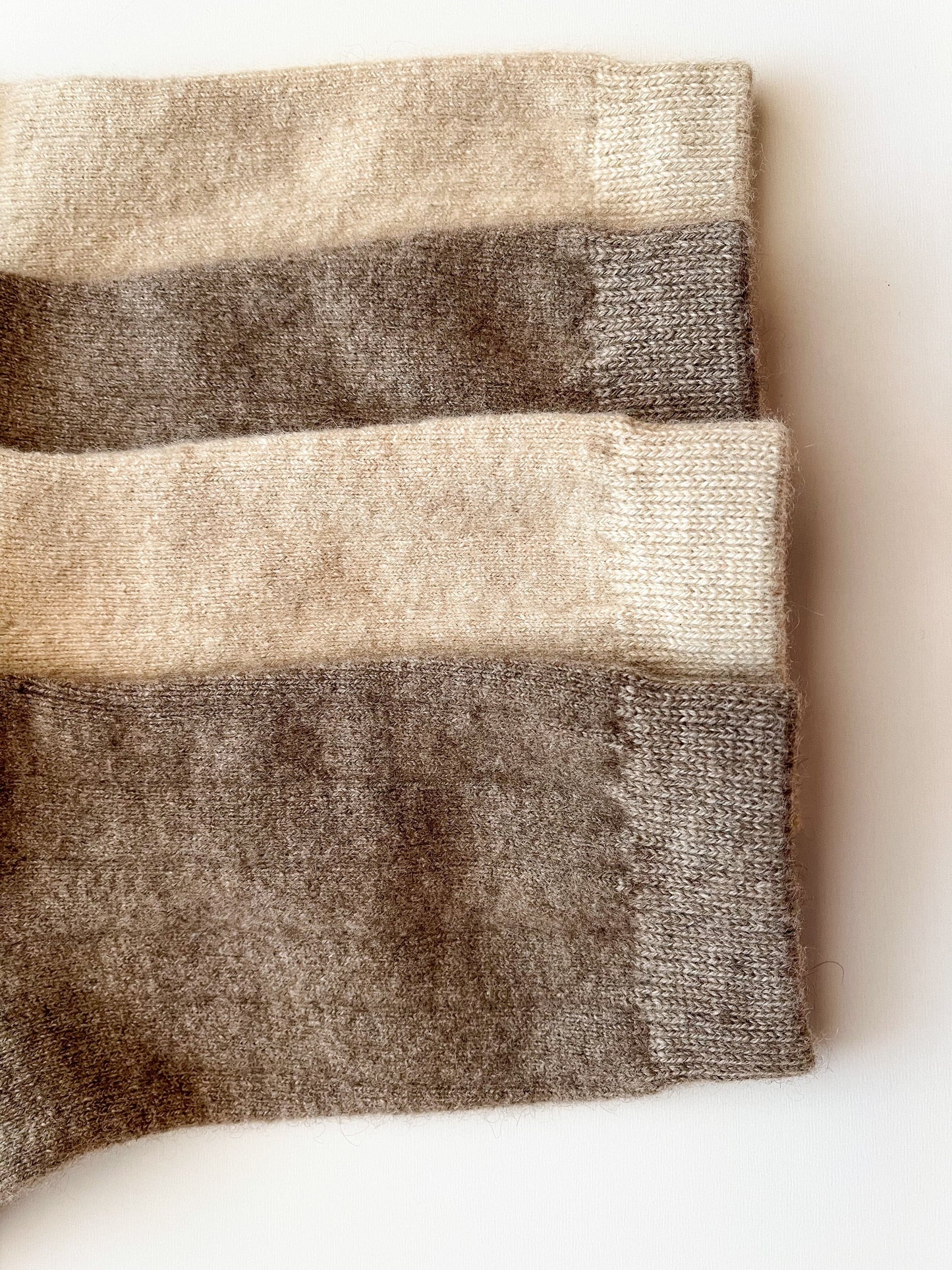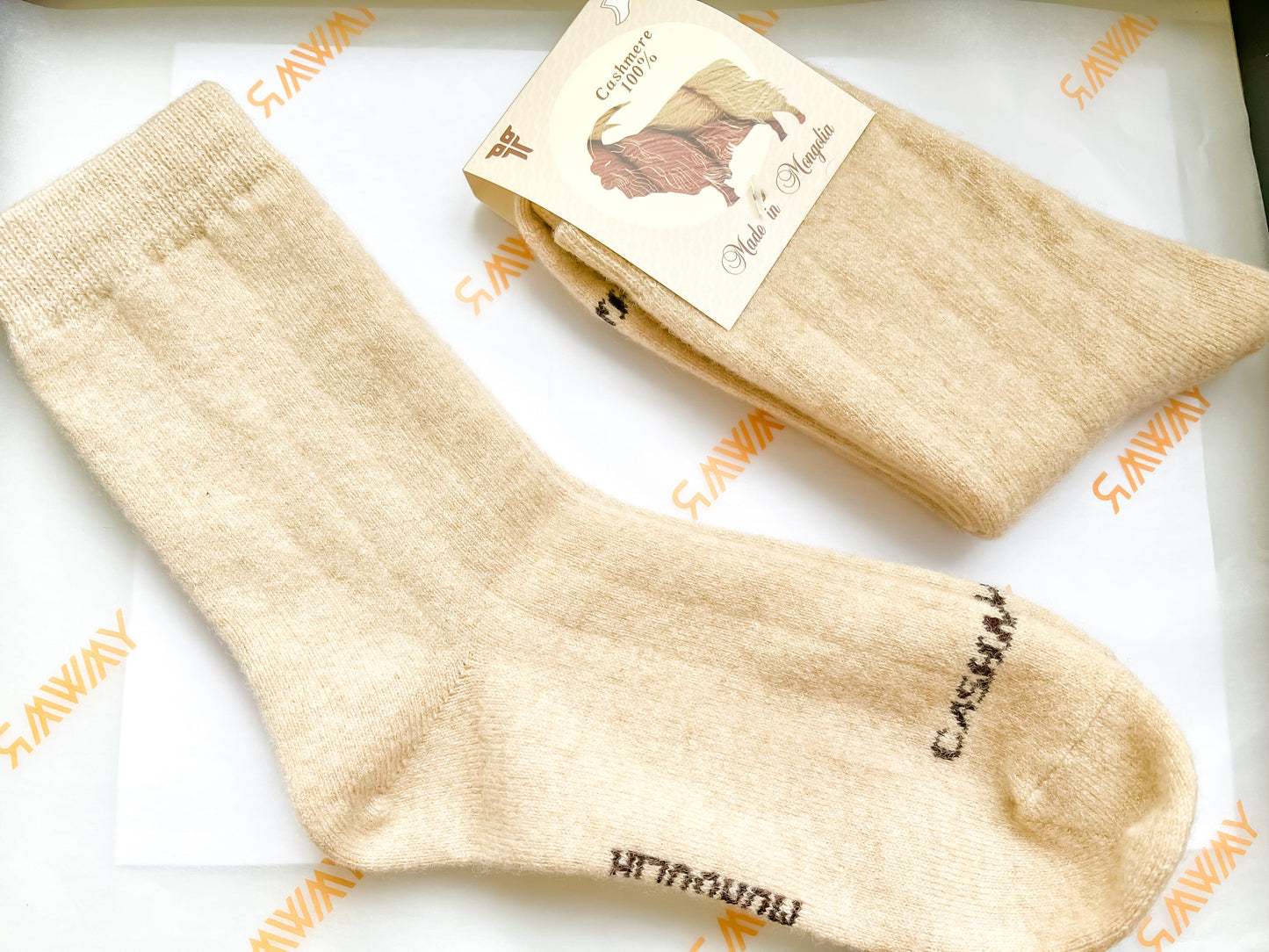 So soft, why put writing?
I absolutely love my cashmere socks! These ones are so nice to wear when you're going out or don't want to have super thick socks or slippers on in the morning! I tend to overheat when my feet get too warm, but so far I haven't ever felt that with these!
The one thing I'd say is I don't like the writing that is stitched into the sock. It really could be something prettier.